eXHIBITION
Icons, Buddhas, Two Burmese Nats and other interesting items
From the 5th of December at the Temple Gallery.
Publication
Alain de Lotbiniere The Russian Soul
For details of this exceptionally beautiful album of black and white photographs printed to a standard of quality rarely seen these days please see
https://www.delotbinierephotography.com/russia and
https://www.delotbinierephotography.com/russian-soul-book
Travel, 6th - 11th november, 2023
Mystical Elements in Early Netherlandish Paintings, 6th - 11th November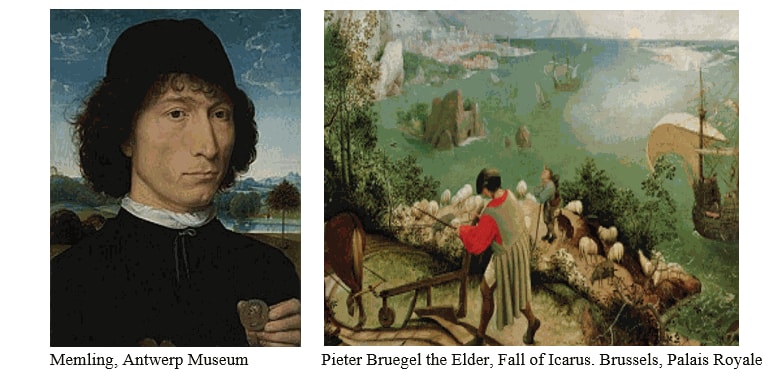 I am proposing a trip partly based on my doctoral thesis Pieter Bruegel and Esoteric Tradition and my love of Early Netherlandish and Flemish painting. Conventional art history underplays the background of mysticism in Flemish art of the 1400s. Van Eyck's image of the Adoration of the Lamb in his Ghent altarpiece closely parallels Thomas à Kempis' vision of Revelations 21 described in his Soliloquy of the Soul. Birgitta of Sweden's vision of the Nativity directly changed the traditional medieval iconography of the subject.
We will travel through Flanders by coach from London.
Monday 6th November, Day 1
Depart London by coach 10.30 am for Bruges hotel and dinner.
Tuesday 7th, Day 2 Bruges.
Groningen Museum, Hospital of St John (Memling Museum). Church of Our Lady
Drive to Ghent Hotel and dinner.
Wednesday 8th, Day 3 Ghent, St Bavo's Cathedral. Van Eyck Altarpiece, The Mystic Lamb
Drive to Brussels, Hotel and dinner Taverne du Passage.
Thursday 9th, Day 4 Brussels
Royal Museum of Fine Arts. Museum of the City of Brussels, hotel and dinner.
Friday 10th, Day 5
Drive to Leuven, St Peter's Church and Altarpiece by Dieric Bouts
On to Antwerp, Royal Museum of Fine Arts. Night in Antwerp
Saturday 11th, Day 6, Return to London (by coach)
Price: £2.240 (Single room supplement to be announced)
I will give illustrated talks each evening on the paintings we will be seeing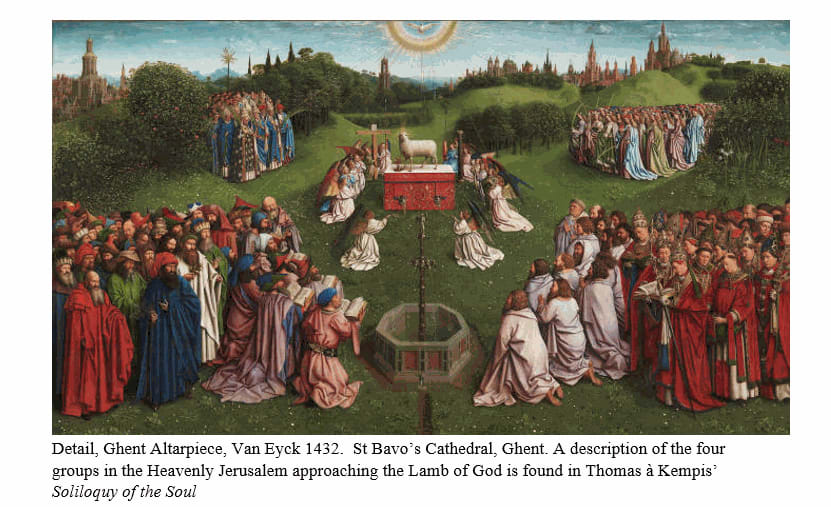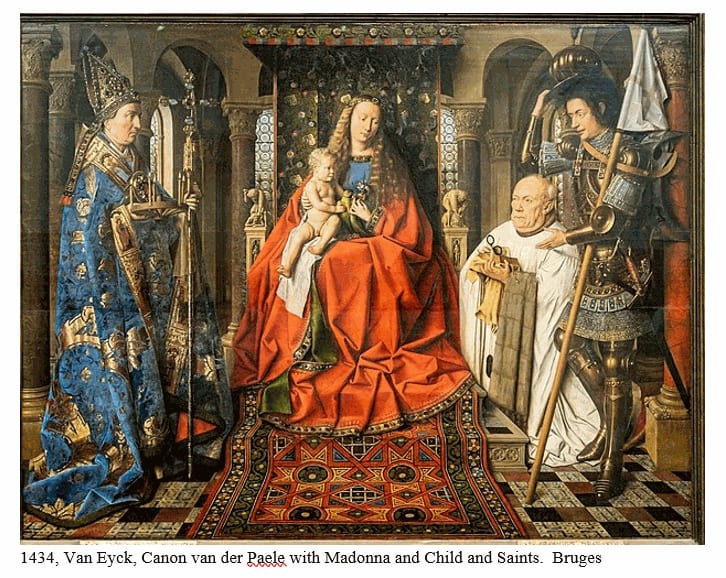 Whereas Byzantine and medieval Russian icons are an expression of mystical theology, the Flemish School directly express mystical visions. For example, throughout the Middle Ages western painters had followed the Byzantine type for the Nativity, but after Saint Bridget of Sweden (1302–1373) published her vision of the Nativity of Christ, in 1372. Her description of this vision appears in paintings, as we see in works by Memling, Rogier van der Wyden and others.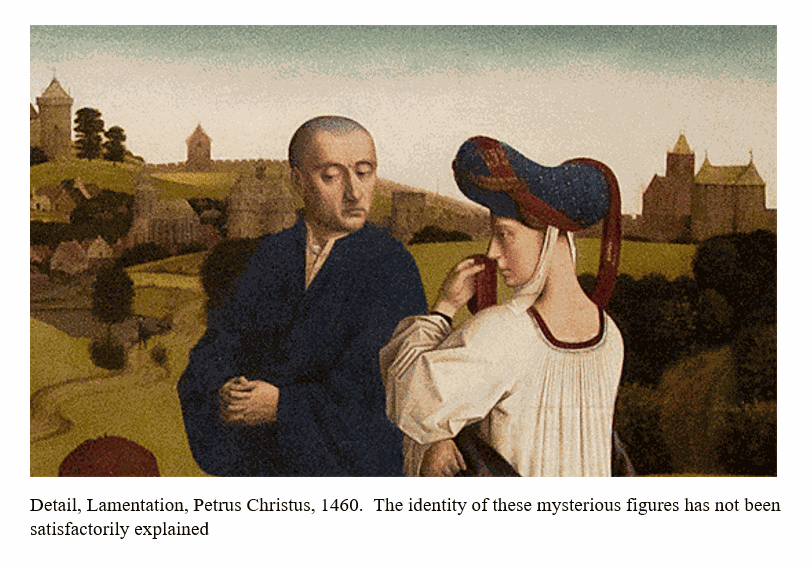 Scholarship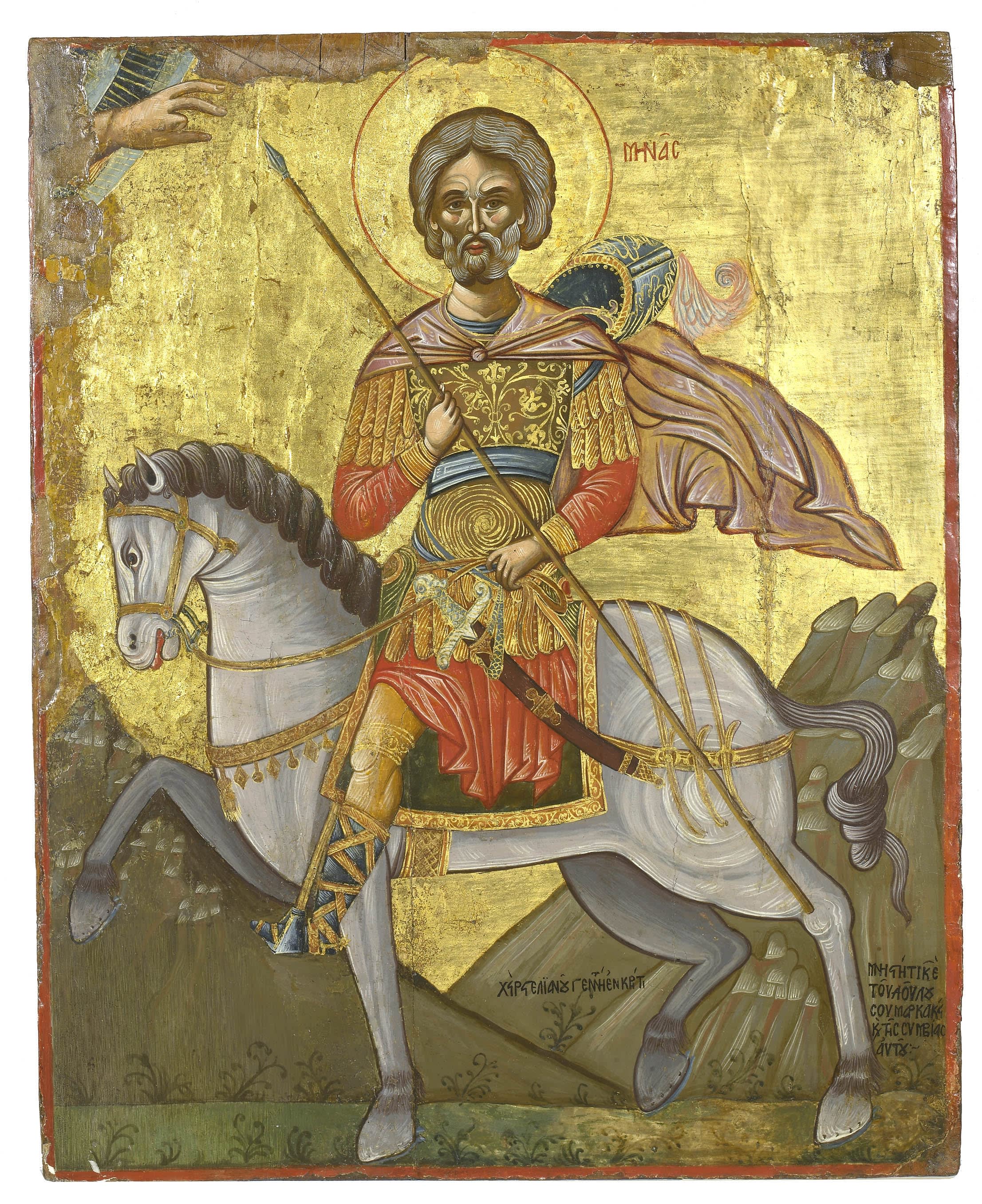 The icon of St Menas by Stylianos of Crete, formerly at the Temple Gallery and now in an English private collection, is the subject of a scholarly study by Dr Helen Triviza of the Greek Ministry of Culture and Religion, Greece. Her paper was presented at the 24th International Congress of Byzantine studies in Venice in August 2022 and will shortly be published in Sismel Edizioni del Galluzzo - Iconographica XXI (2022).
8 August 2022